11 Years Later
06/28/2013 - Author: Jennifer - 3 Comments
I read a post from Sarah Bessey about telling her kids about her and her husband's love story and I was inspired. My husband Matt and I are going to be celebrating 11 years of marriage and I started wondering~~ what will we tell our son?
Where would we start? We grew up together, but I didn't really know you. I never thought (nobody did really) that God knew we needed each other. How can 2 people so different be so compatible? We were assured that we can help each other where we are weak, but let it be said–that can be exhausting and annoying at time. (Really, your optimism can annoy this pessimist at times). It does hold true~~ we accept what we are, what we are not, and help carry the burdens of each other when needed.
What does a geek with a bachelor's and a master's degree see in a girl who just can't figure out what to go to school for, loves to shop, and seems flighty to most people? Please, tell our son why you looked at me. What was it about me that  you agreed to be set up by your sister ~~ then ask me out again.and again. I will tell him how I saw that you are an introvert, but can be funny. You are smart, genuine, and I knew then and know now that you would die for me. I will admit that I just couldn't get past your long hair and unkept beard. I hope to remember to tell our son that you shaved your beard, got a haircut, and for that~~ this vegetarian ate a steak due to a lost bet.  In case he doesn't see it, I will tell him how you enjoy helping people with their computer questions, have the patience of Job, and try to learn from mistakes. I want our son to know that you try to make my life easier everyday that you wake up. (I think it is your personal mission).
You asked me to be your wife a couple of months after dating. We got married exactly one year after our first date. Will we freak out and say it is too soon if our son follows the same timeline? Please, make sure he knows that when someone told you I wasn't smart enough for you and wouldn't be able to have conversations with you, that you didn't care about their opinion. I know I appreciate that. You did what was right for you, for us. You have no problems going against popular opinion. I hope our son sees your integrity.
Let's make sure he knows that when he gets married to throw tradition out the window and not wait a year to eat the top of the wedding cake. I wish we had it on our honeymoon to snack on. The mini-bar is expensive and I don't care what others say—cake after 1 year does.not.taste.good.
I hope to tell our son that we don't do anniversaries the way most people would expect. Do you think he will think we are cool because we celebrated our 1 year anniversary in the Florida Everglades so we can see alligators and go on an airboat ride? There was the one anniversary dinner where we filled our condo with smoke when we made dinner at home. How about our 10 year in Boston so we can see Fenway Park? We need to make sure our son knows that it is his mom who wanted to see Fenway more than you. I want him to see and understand sacrifice. I want him to know that sacrifice can bring joy when done for love. Yes, it can also bring heartache, but hopefully, always worth it.
Speaking of love–tell him when you knew I was "the one". I will tell him that it took me by surprise, and the surprises don't stop coming. (Good and bad).  I was surprised that it was you I fell in love with. You are not what I wanted, but now I know that yes I did. I will tell him that when I was a bridesmaid in my friends wedding, I thought "I could do that" with Matt. Only you. That is when I knew. Weird? Maybe.
We will tell him that he has a brother or sister in heaven that we miss, but we are so glad that we have him. Losing our first born was difficult and we survived. We didn't know how to comfort each other, but we made it through. I also want him to know that being married for awhile before we wanted to expand our family was great and I have no regrets.
I think we should be transparent and tell him that sometimes, we stayed married out of obedience to God. Thank you for always coming home, especially on the days when I didn't make it a happy home. Let's make sure our son knows that love is a choice and I can say that I am glad I chose to stay. I hope that not only our son, but when others see us, they see that marriage can be good and not always bad~~ they will want a love story of their own.
I hope everyone who sees us sees how much I appreciate you and love you.
Be blessed:)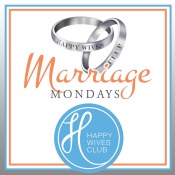 Categories: Uncategorized - Tag: anniversary, love, marriage